Danang city lies in the middle of Vietnam with equal distances to Hanoi and Ho Chi Minh city. Danang is also the centre of three World Heritages: Hue Royal City, Hoi An ancient town and My Son Sanctuary.
In addition, Danang is located at the end of the East - West economic corridor and is the entrance to Pacific Ocean from Myanmar, Thailand, Laos and Vietnam.
Natural Diversity
Danang is a coastal city with its coastline greater than 60 kilometers. With its white sand beaches sloping gently to the sea, Danang has been voted by Forbes as one of the six most luxurious beaches in the world. Swimming in the clear water, playing with the white waves and sunbathing on these white sand beaches are favorable activities of those who want to relax after some hard-working time. In addition, there are many other beach sports and activities like canoeing, surfing, kayaking, water skiing, motor skiing, and scuba diving.
Not only famous for its beautiful beaches, Danang is also attractive thanks to its position as leaning to the mighty Truong Son range, and its magnificent Son Tra Peninsula. Moreover, Danang prides itself in Hai Van Pass, with its excellent view to the ocean and winding road curves. Since the opening of Hai Van Pass tunnel, the longest tunnel of Vietnam, interstate traffic has become much easier and safer and Hai Van Pass has become an destination for those who enjoy nature and look for some adventurous challenges.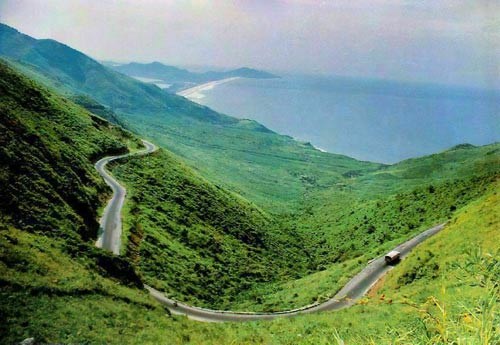 Ba Na Hills, discovered and built in the French Colonial time, is also a great attraction of Danang with its cable system holding two world records and the largest indoor entertaining center - Fantasy Park.
If Ba Na is on the West of the city, Son Tra Peninsula is on the North East, a forest in the middle of the city with diverse ecosystem and exotic, untouched beaches. On the South East is the Marble Mountains, not only a natural beauty but also a cultural and religious site.
Friendly and exciting environment
Not only gifted by Mother Nature with beautiful sceneries, Danang is also worth living in because of its purity and peace. Being continuously in the nation's top growing cities, Danang maintained its excellent safety and order, without beggars, drug addicts and mostly no traffic congestions.
As a result, tourists can be assured and relaxed walking around the city. Coming to Danang, travelers can enjoy many specialties like Quang's noodles, rice paper and pork, and fresh seafood in more than 150 certified restaurants.
Now, Danang is incorporating entertainment activities into tourism, such as experiencing Danang night on Bach Dang street, enjoying local art performances and nightlife activities after 12AM.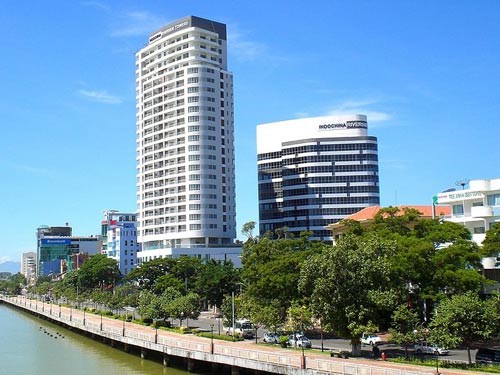 Danang also has a 18 hole golf course with many international awards in order to satisfy all the golf-lovers.
With its goal to become a MICE city, Danang has organized many major events, one of which is the International Fireworks Competition – a destination for beautiful fireworks performances of different countries. The event has soon become a flagship of the city. In May 2012, Danang held its first International Paramotor Race. Danang Summer Destination festival was held in June, gathering exciting beach activities for tourists. 
Source: Danang Department of Culture, Sports and Tourism